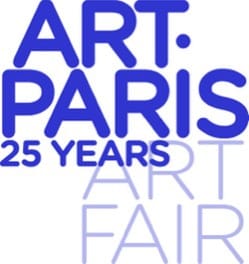 Stand H6
artparis.com
For its first participation in Art Paris Art Fair 2023, lilia ben salah gallery is pleased to present a group show that highlights the the bold and imaginative multiplicity of voices from cross-cultural cosmopolitan contexts and places.
Working in a diverse selection of media and practices, but always in relation to painting itself, the eight transnational artists in this group show demonstrate the potential for line, color and form to address both real-world concerns—political and spiritual truths, women's rights and the environmental crisis —and ontological questions around painting itself.
An exhibition that is grounded by the work of three key figures of modernism, Georges Koskas (1922-2013), Baya (1931-1998) and Mahjoub Ben Bella (1946-2020) from Tunisia and Algeria respectively, whose lived experiences and painting practices are foundational for the selected contemporary artists we have chosen to show along with them. The exhibition thus presents the abstract sculptures of French Tunisian artist Amel Bennys (b. 1970); the multi-media works by artist Zoulikha Bouabdellah (b. 1977), French Algerian born in Moscow; the conceptual constructions of Farah Kehlil (b. 1981), born in Carthage and based in Paris; the photographs with pictorial texture of French Camille Pradon (b. 1993), working between Paris and Tunis and the woven textiles by Malaika Temba (b. 1996), Tanzanian American based in New York, who's presenting concurrently her first solo exhibition in France, « Wildfires on Mount Kilimanjaro » at the Matignon gallery, from 27th March to 20th May, 2023.
Opening Hours:
Thursday 30th March 2023 : 12 - 8 pm
Friday 31st March 2023 : 12 - 7 pm
Saturday 1st April 2023 : 12 - 8 pm
Sunday 2nd avril 2023 : 12 - 8 pm
Access: Grand Palais Éphémère, Place Joffre, 75007 Paris